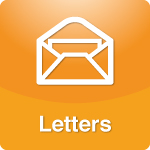 July 9, 2012Mental Crossfit
Dr. Laura,
I wanted to tell you how much I enjoy your program. I first heard your program in 1996 and originally thought you were abrasive and rude. However, once I really began listening to what you were saying, I realized it was great advice in a way people needed to hear the truth (without political correctness or avoiding hurt feelings) that is sometimes hard to take. I have never called your program, but I have heard some great advice and taken it to become a better person.
The second reason why I am writing is that I heard that you started Crossfit. I started Crossfit over 4 ½ years ago (it was the first gym in North Carolina and no one knew what it was about). I was hooked after my first class and have never stopped enjoying it. The results are amazing - I have gained much better cardio endurance and strength. In addition, most of the people who attend the gym are great people dedicated to being better and helping others around them. I enjoyed Crossfit so much I got certified to teach a year ago and now teach part-time. It is not hard to see this type of workout is not for everyone and I tell new people you have to be dedicated and push yourself. Some people fit right in while others decide it is too hard and they find something easier. Hey, they will miss out on the rewards of hard work. When I heard you talking about Crossfit, I thought it would be a good fit. Hope it continues to go well for you.h`jugy`
Keep up the good work. I know your job is not an easy one, but a great deal of good comes from it. No doubt there are so many people like me who listen when they can and always seem to learn something new even after listening for over 15 years. You are like "mental Crossfit," pushing people to become better even when it is uncomfortable at the moment. However, the end result is a better person physically, mentally, and emotionally.
Sincerely,
Alan
Posted by Staff at 11:11 AM