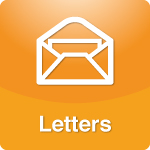 December 2, 2011Undoing the Damage
I did the unthinkable and had a long term affair that resulted in the dissolution of 2 marriages. I married "the affair" and 10 years into it, I lost him the same way I found him.
The pain was unimaginable. Worse, I now knew how the people we had hurt felt. I made a conscious effort to apologize to my ex-husband, his ex-wife, and the children of those marriages. I will never be able to undo the damage my selfishness caused, but I strive to be a better person because of it.
I love your show, I've read your books & I appreciate all you do
Posted by Staff at 3:22 PM