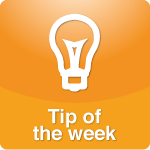 April 30, 2012Making the Best Snack Choices for Your Child
By Erin Palinski
www.erinpalinski.com

When choosing a nutritious after school snack for your child there are many things to consider. You may ask yourself "is this snack food too high in sugar?" Does this snack contain too much fat or too many calories" or even "Will this snack help keep my child satisfied until dinner?" With so many snack choices out there, it can be hard to know what will make the best choice for you child.
Here are a few tips to help you make the best choice when choosing an after school snack:
First, look for a snack that contains a good source of whole grains, is high in fiber (3 or more grams), and contains little to no added sugars. For instance, if you want to give your son or daughter cheese and crackers after school, choose a cracker made from 100% whole grain, such as 100% rye crisps or stone wheat crackers.
If you need the snack to keep your child full for more than two hours, choose a snack high in lean protein or healthy fats. Both protein and fat take longer to digest than carbohydrate, making snacks high in these nutrients long lasting. Consider snack choices including foods such as low fat string cheese, natural peanut butter, or even lean deli meats.
Concerned about calories? If your child needs to lose or maintain their body weight, it is important to provide them with healthy, lower calorie snack options. However, to do this and still keep your child satisfied can be tricky. Aim for snacks that are large in volume but low in calories such as air popped popcorn (3 cups = 100 calories), fresh fruit (1 medium piece of fruit provides approximately 80 calories), or raw vegetables with 2-3 Tbs of hummus or low fat dip. Not only are these snacks low in calories, they are loaded with healthy fiber, helping to keep your child satisfied until dinner.
Have a picky eater? Encourage your child to try new fruit and vegetable options by providing fun dip options such as applesauce, peanut butter, and low fat yogurt.
There are plenty of tasty, nutritious, kid friendly snack options available. With a bit of planning, you can find a variety of healthy snack ideas to please any child!

Erin Palinski, RD, CDE, LDN, CPT is a nationally recognized nutrition & fitness expert who regularly contributes to ABC News, CBS News, Fox News, News 12, Consumer Reports, Glamour, Cosmopolitan, and Women's World. She is the author of the forthcoming "Belly Fat Diet for Dummies" and is known as the dietitian who gives practical, realistic advice that allows you to start seeing results instantly and maintain results permanently! Erin is available for nutrition coaching and consultations via internet, phone, and in person at www.erinpalinski.com. Permission granted for use on DrLaura.com
Posted by Staff at 7:24 AM