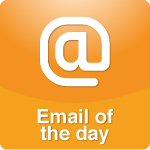 January 9, 2019Facing Facts
Dear Dr. Laura:
About five years ago, I looked in the mirror and what I saw sickened me. Instead of seeing the slender woman I had been, I saw a person who was so fat, it was gross. I realized right then I needed to stop with the excuses I had told myself to justify my getting so overweight.
I started moving more and eating less. After a very long time of sticking to my guns, I am finally that slender woman I never thought I would see again. In all, I lost over 150 pounds. At 5 foot 8 inches, I carry the weight well, but no one looks good at almost 300 pounds.
The weight wasn't just about looks. I was extremely sad because I let myself become so unhealthy. I couldn't play with my two boys. I thought I was a complete embarrassment. I was on blood pressure medication and more. I am so lucky that my husband was never mean and was only supportive as I went on this journey. He said he figured I would work it out, so he saw no point in telling me I needed to lose weight because he knew I already knew that. I am now so much happier. I can play with my kids, I'm off the meds, and I love looking better for my amazing husband.
Thank you for all the encouragement and support you gave me without even knowing it!
Jenni
Remember, all of you can send me "
letters
" too - by email! Just sign into (or sign up for) the Dr. Laura Family - it's free - and tell us of your experiences.
Posted by Staff at 10:59 AM