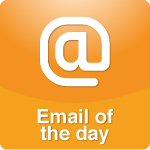 September 11, 2012Back to School Blues
Dear Dr. Laura,
My kids aren't having the "back to school blues", their mommy is!!
My son and daughter started full-time school last year. As I dropped them off, I fought back the tears as I drove away watching them walk into their school for the very first time. I came home to an empty and silent home filled with sadness. I was overwhelmed with emotions. It took me about a month to get used to the new routine as a stay-at-home mom with no kids in the house for half the day.
This year, I thought I would be much better as I drove away on the first day of school. Boy was I wrong! Those familiar emotions snuck up on me once again. Tears flowed as I waved good-bye to them. Yet again, I walked into an empty house with lots of errands and chores to begin, but not with my two little sidekicks to help start my day.
Too many times this summer, I heard many moms longing for school to start; they were completely frustrated they had to spend time alone with their children and were going insane because of it. They were constantly on the lookout for camps to occupy their kids and release them from their parental duty! I was not one of them. I said to one friend, "I am really going to miss them when they go back to school; we had such fun this summer!" She looked at me as if I had completely lost my mind and sadly could not relate to my sentiments.
Thank you, Dr. Laura, for honoring the moms out there who wished the summer was a bit longer to spend time with their kids. I know one day, my tears at the end of the summer will be because I am waving good bye on a college campus to my son and daughter. So for now, I embrace all the great parts of being a mother that include wanting to spend as much time with them as I can before they are off to a school where there is no "pick up line" at the end of the day!
I am my kids' mom, and my hubby's girlfriend!
Heidi
Posted by Staff at 2:01 PM