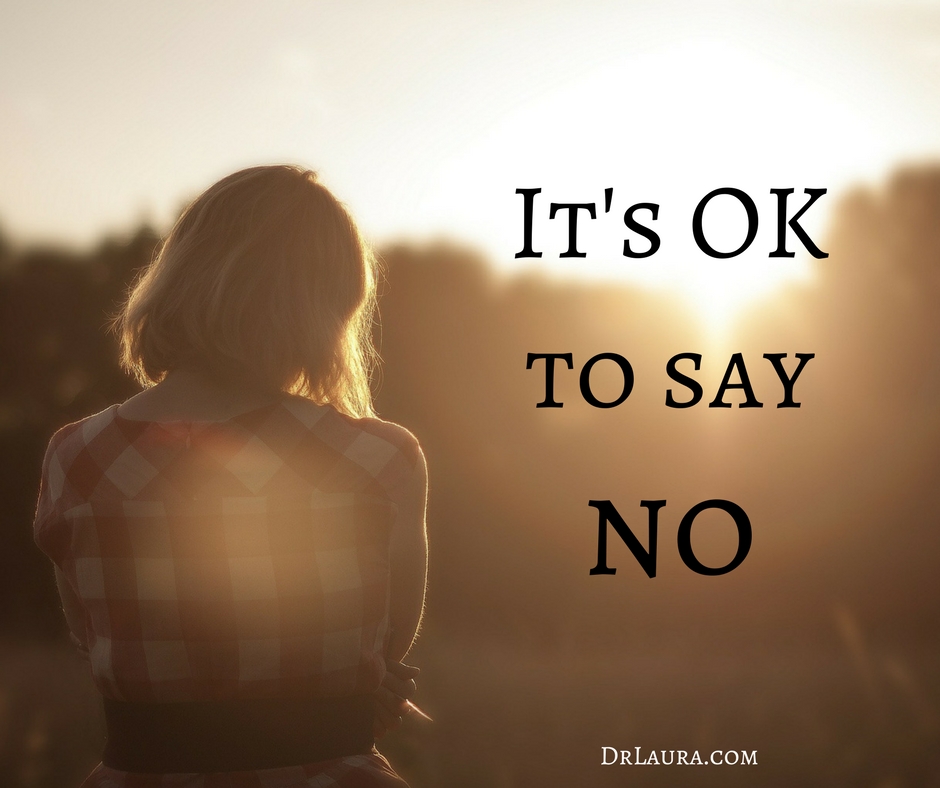 April 14, 20175 Tips for Saying No
When you were 2 years old, you probably had no trouble saying no. But when you get to be decades older, "no" becomes a terrifying impossibility. You don't want to let anyone down, hurt their feelings, or make them mad at you. Yet, despite how complicated everyone wants to make it, saying no is incredibly simple. Here's how you do it:
Say it with a pleasant expression on your face.

Lightly touch the other person on the hand, arm, or shoulder.

Keep it short and simple. You don't have to explain yourself. Just say, "I'm so sorry to disappoint you." If they press you for more information, stick with that mantra: "I'm so sorry to disappoint you, but I really can't." Don't give excuses or explanations.

Don't say, "Perhaps some other time." They'll be back!

End it by wishing the other person well. Say, "I hope the party/job/trip goes well." It's gracious, and you make it clear that it's over.
That's it! The more you do it, the better you'll get at it. If you don't, everybody else will own your life and you won't. If you want to be the master of your own life, you have to learn how to say no nicely, with no excuses and no explanations.
Want more Dr. Laura? Join the Dr. Laura Free Family to listen to Dr. Laura's daily Call of the Day and receive her Daily Dose newsletter!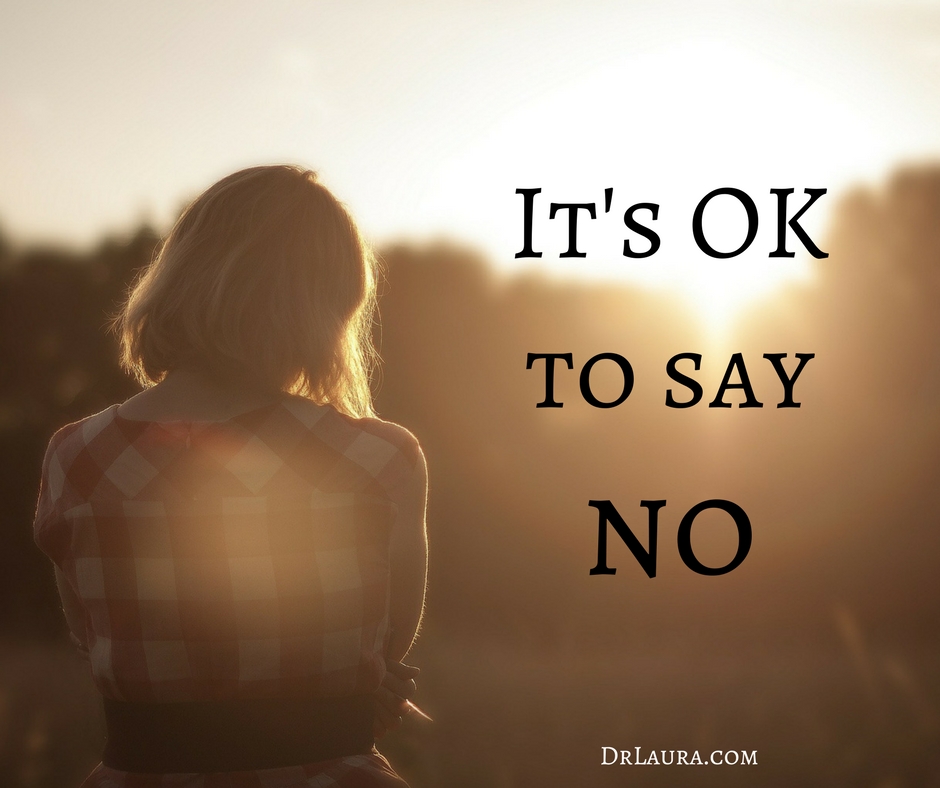 Posted by Staff at 7:56 AM