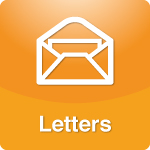 June 18, 2013Trying to Save My Marriage
Hello Dr. Laura,
I spoke with you recently regarding my emotional infidelity and my husband expressing that he wants a divorce. You told me to finish reading The Proper Care and Feeding of Husbands, let him know that his future will be better, and to call you back in a week. Since I don't necessarily have a question, I decided to write you instead of wasting airtime.
Emotions between my husband and I are better at the moment. We are still working on things and trying to move forward. I will continue to let you be inside my conscience every day and be my moral compass. I thank God I ran into your radio program flipping through channels on SiriusXM. You have changed my life and will continue to do so. I have learned now many of the mistakes I have made. (Yes, I did buy Ten Stupid Things Women Do to Mess Up Their Lives although I haven't read it yet.) I have learned more about myself in the last two months of listening to you than I have in my entire life this far.
I now understand that my man-hating comes from seeing my mother treat my dad in the same way my grandma treated my grandpa. My sister is the same as my mom, despite making a pact with me that we would never become our mother. I also figured out that dating an older boy from age 14 (now married to him) was because I wanted male attention that I didn't get from my over-worked father who was so beaten down by my mom that he rarely talks. And, I know that becoming pregnant at 18 was more a cry for attention for my mom and a 'please don't leave me' selfish act for my then boyfriend. I feel like I have screwed up so much, but I can only make the best of it now.
My husband and I have two great boys and we are married and living a very good life. And if I stop bashing him, life will be fantastic. I will continue to work on myself. I only wished I had a mother figure like you in my life so I wouldn't have sabotaged it the way I did. I will keep pressing forward to be my kids' mom and my husband's girlfriend. Also, I get to stay home with my boys and I am so grateful. I work overnights and weekends as an in-home caregiver for the elderly. Thank you for all you do!!
Sincerely,
Josie
Posted by Staff at 10:29 AM