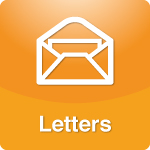 September 18, 2019Get Creative

Hi Dr. Laura,

I'm a stay at home mom. It's difficult but it's worth it for my family. I make it work by getting creative.

My husband works his tail off at his job during the day so that I can stay home with our young boys (3 and 7 months). In our state, it's still not enough to live any kind of life we wanted.

So I got creative: started babysitting one other child a few days a week, started teaching piano lessons when he's home. We make it work so we can give our kids both the life and the lifestyle we think is important!


What do you do to make your family life work? Tell us more and Send us an email. Sign up for the FREE Dr. Laura Family and send an email here.
Posted by Staff at 10:58 AM