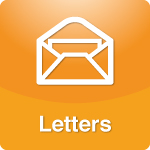 April 15, 2013Sister to Sister
Thank you, Dr Laura, for your book, "10 Things Women Do to Mess Up Their Lives" and all you preach about dating, real men, and relationship red flags. I recently found out my 22-year-old sister was dating a new guy. I was surprised to find out all of the intimacy and life she had already shared with him after two months.
Wanting what's best for her and for her to one day have a great marriage like mine, I made a phone call to her that I prepared for. She listened to me as I revealed the Dr. Laura mentality of dating for marriage. It really opened her eyes to what she should be looking for in a man. I warned her about shacking up and giving away too much of herself too fast. She was embarrassed knowing she had already screwed up with this guy.
I hung up after I knew she got it and sent her your book the next day. She is not a reader, but she broke up with him soon after and disgustingly told me about all of the red flags. Now I have a sister who is on the right path. Thanks to you, a path that will one day lead to a great marriage like mine because she will have chosen wisely.
Lauren
Posted by Staff at 12:56 PM