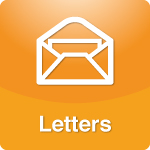 May 7, 2019I Was Afraid To Be Alone

Hi Dr. Laura,
I went through my first heartbreak 8 months ago. I thought he was the best thing since sliced bread and I was determined to do anything to get him back. He left me for another woman and I was devastated. I thought there was something wrong with me and that it was all my fault.
Just by listening to your calls you helped me realized that I have to love myself first, that I deserve to be loved. Every time I had the urge to call you, I always would listen to another caller first. You would usually remind them of their own self-worth and that they shouldn't stay in such toxic relationships. I can't believe that I was a woman who was afraid to be alone.
Now, I've embraced myself so much that I don't need a man to make myself happy. I know my self-worth and I will wait for the day to find a man who would love me and respect me for what I am.
Thank you Dr. Laura for helping me realize this!



What have you learned from Dr. Laura? Send us an email and tell us, by signing up for the FREE Dr. Laura Family and send an email here.
Posted by Staff at 10:58 AM