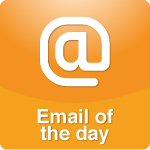 January 21, 2016Going Against My Beliefs
Dr. Laura:
As a divorced mother of 2 kids, ages 21 and 18, my priorities have always been them and their well-being. I started dating a man and after 2 years when our kids were 18 and over, we decided to move in together. He was not yet able to get married because he was getting financial assistance for his kids' college by being a single man. Getting married was not a good choice for him and his kids.
On my second day living in his house, I was not happy, but not because I didn't love him. I heard your voice in my head and realized that even though we loved each other, I was an unpaid whore. No matter what people say, the level of commitment is NOT the same. I was going against my beliefs, my value system, my inner voice and YOUR voice. I didn't want to show my kids that putting your value system aside in order to satisfy someone else's financial needs was okay. So I decided to pack up and move out to live on my own. I told him his priorities were wrong and I couldn't live like this.
Somehow, he realized the importance of marriage for ME, and that became more important than the financial benefits to him of not being married. He picked me up from work a few days later and we went to get married. I am now OFFICIALLY his wife and will forever be his girlfriend. He is the happiest man, and I am the happiest "honorable" woman. Thank you for always being there for me, even without your knowing it!
Maria
Posted by Staff at 10:59 AM