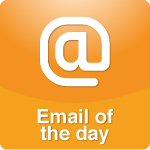 March 1, 2013Rewards of No Longer Being a Nag
Hi Dr. Laura,
I read "The Proper Care and Feeding of Husbands" within a few years of my marriage, and am embarrassed to say I could benefit from additional readings. However, I do remember one piece of advice from you and it was not to be someone who nags. I've implemented this in every aspect of our marriage, and have prided myself internally for not being "one of those wives." My husband and I never really talked about nagging or lack thereof, but I realized how much better our marriage was after the thanked me in a roundabout manner the other day.

Last week, he had a bit too much fun and liquor while out with the boys. It was only the second time I've ever seen him so many shades gone that he ended up getting sick in the middle of the night….all…over…the bed. Needless to say, I helped with some clean up and endured a restless night. The next day was our daughter's birthday party. Instead of being upset, I laughed with him about his adventure and told him he needed to finish his handiwork by cleaning up. The day and week went on.
He came home the other night, a bit more loving than usual and wrapped me in a big bear hug. "Oh, no, what did you do now?", I thought. He said in the many re-tellings of his adventure, he realized that not once did I ever yell, get mad, or lash out at him for the incident. I told him, "What good would it have done?" The answer was nothing. No good. So I hadn't. And you know what? He cleaned the mess, learned a lesson, and we went on to enjoy our daughter's birthday party together.

The aftermath and next day could have gone very differently, and not as pleasantly had it not been for your guidance.

Thank you once again, Dr. Laura for all you do and more!

Nicole
Posted by Staff at 10:26 AM