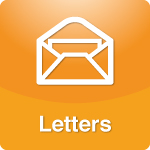 April 1, 2013How to Get Kicked Off an Aircraft
Dear Dr. Laura,
I am a flight attendant for a large international carrier. And I love my job! In my career I have had experiences deplaning passengers for disruptive or inappropriate behavior. It is a sad commentary on morals, ethics and values, when dealing with the new reality on airplanes. It is sad that we seem to be losing our moral compass and common sense.
I have had to deplane passengers for dressing inappropriately (too much skin, not enough fabric to cover the important parts), being inebriated, rude and disruptive, physically abusing a spouse or child, and yes, the mile high club. Perhaps you heard what happened last year to the two executives from RIM (the blackberry company) on a flight from Toronto to Beijing. Due to fighting with each other and the crew, they had to land the aircraft in Vancouver and put up all the other passengers and crew in hotels, while these idiots landed up in jail and also lost their high paying jobs. That's a lot of hotel and expense for all as well as disrupted travel plans.
I believe we need to be kinder, more thoughtful and stop believing the world revolves around us and our needs. Entitlement is such a nasty word.
Please keep my name confidential.
P.S. Welcome aboard. We still aim to please; it's just harder these days. It sure would be nice to go back to the old Pan Am days when men were men and ladies were ladies.
Posted by Staff at 10:51 AM