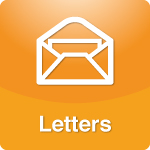 April 16, 2012No Regrets Over Aborted Child
Dr. Laura,
I can't resist taking a couple of minutes and writing to you.
I wanted to send to you the link to an appalling opinion I just read in the NY Times Sunday opinion page by Susan Heath from April 14, 2012: No One Called Me a Slut. She unblinkingly states her story about having no regrets over a 1978 abortion she had for what would have been her 5th child, whom she simply did not want. I just read it, and am aghast and appalled by her opinion. God help us and save us from people who hold such moral values.
She already had 4 children, did not want a fifth one, and was in school at the time. She says she has no regrets or moral guilt about this action. I will pray for her but would like you to highlight this story on the absolute moral depravity of the position she holds. I would not wish to be her facing the Lord on judgment day.
Thanks so much, Dr. Laura, and God bless you.
Sincerely yours,
Kris
(Mom of 4 wonderful children, who would never have aborted a fifth one)
Posted by Staff at 2:15 PM