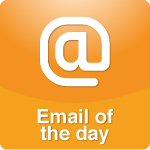 December 12, 2017My Husband, My Rock
My husband and I got married when we were 21 and he enlisted in the Marines. We only saw each other for 21 days in the first 18 months of our marriage. In those 21 days, I got pregnant, and it definitely wasn't planned. We had our second child quite quickly after that. With the stress of the military, being young, having no clue about marriage, and two young kids, our marriage was not very good by the time our kids were 4 and 2 years old.
By this time, my husband had left the military and was traveling for work. I was lonely with two toddlers and a husband who was always gone, so I started listening to talk radio and found you. You and your advice changed my outlook on my marriage, and slowly our marriage began to change. I now really do wake up every day and do something to make my husband happy that he's married to me!
We've now been married for 23 years, and our kids are in college. I wanted to thank you for your advice, because without you, I'm sure our marriage would have never survived. It's not perfect, but by applying your advice, our marriage has grown into something beautiful that has withheld the test of time. My husband is my rock. I have been diagnosed with a debilitating disease in recent years, and my husband has taken wonderful care of me and our love has grown even more. Thanks for helping me learn how to nurture a marriage into something wonderful.
Cora Lynn
Posted by Staff at 10:59 AM