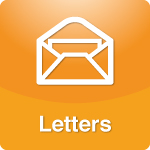 September 27, 2012Word Gets Around
Have you ever wondered what your loved one says about you when you're not around? I had. Recently, I've had two experiences which not only answered that question, but left me with a resounding and overwhelming feeling of being loved and adored by my husband.
First, my father went to the barber to which Hubby normally goes. While there, the barber said "Boy your son-in-law REALLY loves your daughter." My father grinned and asked how he knew that. The barber went on to repeat a few of the things Hubby had said. My father then went home, beaming and repeated the conversation to my mother, who later (beaming) told me about the encounter. It spread joy to my parents and then to me.
Second was at deer camp where we hunt together. He'd gotten there a few days before me, as I had to work, but upon my arrival, complete strangers who were camped nearby came to meet me, saying "We had to meet his awesome wife!" and "Man, he was telling us how you do things together like hunting and abalone diving, and we were all a jealous." It made me laugh and blush, but it felt great!
Last year, at this time, we were having difficulties, fighting constantly, and barely speaking. I had listened to your show and decided I had to do something to fix my marriage so I picked up a copy of "Proper Care and Feeding of Husbands." I started with finding two compliments to pay him each day. I saw immediate changes in his behavior so I kept digging through the book for more insight.
Today, I couldn't ask for a better marriage.
Thank you, Dr. Laura!
Laurie
Posted by Staff at 2:19 PM