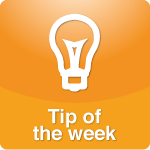 July 8, 2019Kid Focused Movie Review: 'The Secret Life of Pets 2'

By: Julie Samrick
Kid Focused


Overall Kid Focused grade: C+
Rated PG
Running time: 1 hour, 26 minutes


Canine Max (voiced by Patton Oswalt) has settled into his new family life since the 2016 hit 'The Secret Life of Pets.' Max has taken the role of protector of his human parents' young child seriously, so much so that it has anxiety ruling his life.

Set in present-day New York City, the story begins with Max concluding, "Once humans bring a kid home, life is not the same." Max, who already struggles with anxiety, grows so protective of his little brother that he becomes unhinged.

While the first 'Secret Life of Pets' focused on what pets do while their human parents are away, there are three plots simultaneously going on in the sequel. Max travels with his family on vacation, where he must confront his fears. One of his friends back home must work to retrieve a favorite toy that Max has left to her safekeeping. Yet more friends work to free an abused circus animal, a tiger named Hu.


The positives: As in the original, the film shines when showing the different animals' unique quirks and personalities. It's fun to see what pets really think when they visit the vet, ride in cars, or are in unfamiliar territory. Unlike many recent kids' movies, the crude and rude humor is at a minimum in this film as well.
The negatives: There are some scary sounds and images for young children- loud music and aggressive animals; scenes showing circus animal cruelty; and in one scene a cat is high on catnip. While the beginning of the movie is good, the second half lags, as in checking the time to see when the already short film might end.
Themes to discuss with children: It is good to get out of our comfort zones and meet new people. It's also a good opportunity to underscore the value of teamwork.

My 11-year-old attended the movie with me and her first thoughts once it ended were: "I liked the comedy, but I think (the name of her 4-year-old cousin) would be scared." 'The Secret Life of Pets' is recommended for kids age 8 and older, but if you don't make it to the big screen, it can wait for you to watch it on video.
Julie Samrick Julie Samrick is the founder of Kid Focused and a published author. Connect with her on Facebook and Twitter. You may write to her at julieswrites@gmail.com. Permission granted for use on DrLaura.com.
Posted by Staff at 10:58 AM