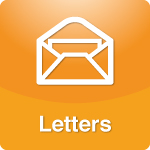 October 3, 2017The Kids are Listening
Dear Dr. Laura,
You have changed my daughters' lives completely, first by waking me up to the fact that I needed to quit my 40+ hours a week job and stay home with them when they were still babies. Then by nagging, preaching and teaching them over the radio for the past 16 years.
This past weekend, my 16 and 18-year-old daughters got to spend some time with a cousin and her new husband of two years. When they got back home, they couldn't wait to tell me how their cousin's husband would "definitely swim through shark infested waters to bring her a lemonade!" Then they went on to say how they wanted to be married to a man like that so there would be no "shack ups" for them. I just smiled and said to myself, "Thank you Mother Laura, now I can send my oldest off to college this fall, knowing the lessons have been learned!
Crystal
Posted by Staff at 10:57 AM