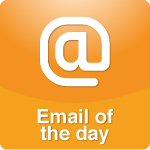 July 17, 2013Can I Call You Dad Now?
Dear Dr. Laura,

I am an adult child of unsuccessful attempts at family blending from both my mother's and father's second marriages. I can tell you that my youth was filled with very turbulent days caused by my parent's attempt at making their own "Brady Bunch" - the stress caused by step siblings and shared homes was at times unbearable.

Skip to me some twenty years later as a woman of 30, divorced, and mom of a son whose only prayer each night included asking God to give him a dad. As much as I tried to explain to him that he had the perfect father in God - my boy of 6 said, "Well God can't throw a ball with me, Mom." Touché.

In walked my knight in shining armor - actually a turnout coat and helmet, he is a firefighter. I was lucky enough to fall in love with a wonderfully giving man who actually asked my son's permission to for my hand in marriage. My son promptly asked, "Can I call you Dad now?" It warmed my heart so see the love they had for each other.

In those beginning days of our marriage, my husband and I had several discussions on whether or not to add more kids to the mix. One day while listening to your show, you spoke about stepchildren being made to feel not completely part of the family once a new baby was brought into the mix. My husband and I decided then that "our" son would be the #1 priority and gave up the thought of more children.

I have to tell you it was the BEST decision we ever made. It caused my husband and son to form an even stronger bond, not only does our 25-year-old son still to this day call my husband "Dad," he says, "I love you" frequently and seeks his dad's advise on just about everything.
Although, my son has never uttered those dreaded words, "You are not my dad, you can't tell me what to do," it was not all unicorns and rainbows. Teen years can be trying for any family, and especially hard on blended families. But we all agree the advice you gave was the key to making the bonding between my husband and son possible and allowed my son to feel secure in his place with the family.

Thank you, Dr. Laura, for all you do for families such as mine - we have been blessed over the years by your words of wisdom and I just wanted to take this opportunity to let you know you changed the lives of three people for the better.

Sincerely,

Lynn
Posted by Staff at 12:50 PM