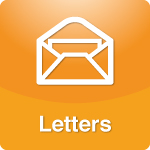 March 4, 2013Intimacy and Staying in Shape
Dear Dr. Laura,
I am married with 3 kids (two live at home), 1 grandson, 2 dogs, and 3 jobs if you include homemaker. I have asthma and fibromyalgia and everything that goes with it.
To keep in shape mentally and physically, I get up at 4:50am. I make coffee, let the dogs out, sit with the coffee and do a half-hour personal Bible reading/study. Then I head downstairs for a half-hour treadmill run, weights or yoga: fast-paced music on my nano helps motivate me. When I'm done, it's back upstairs to eat a healthy breakfast and then "me" time is over and the day begins.
I do feel healthy and lean, which I think my husband appreciates. Each night, he comes home to a hot meal and his family waiting to sit down with him, which I think he also appreciates. I also tell my husband how handsome he is and that I love his hands, which are beat up mechanic hands, but really strong. Our kids know what they need to do to get ready for the next day and do it: Prayers, kisses and lights out. Well, for the kids anyway… wink, wink.
This routine might not work for everyone, but maybe it will serve as an example on how to fit in exercise and intimacy into your life.
Sincerely,
Ann
Posted by Staff at 10:00 AM