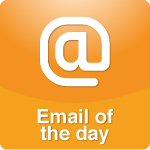 November 9, 2015I Would Never Put My Children Through Divorce
My parents divorced when I was 7, my sister was 5, and my brother was not even a year old. While we weren't aware of the details back then, we later found out that our father was abusive to our mother. After the divorce, she met and married another man, and we kids endured their constant displays of affection, but we received very little attention from our mom, as she was totally engrossed in her new husband. We felt alone, as if we only had each other.
I was thrilled to get away from home when I was sent to a boarding high school not far from where we lived. While there, I was fortunate to witness some pretty terrific marriages (I worked for the guidance counselor and spent time with his family regularly). Because I saw that happy marriages and families really did exist, I thought that just maybe it wasn't too much for ME to hope for. Even though I had some warped relationships through high school, by the time I finished college, I had matured and focused on the positive relationships I had witnessed rather than the negative ones.
When I met my husband, I made it plain to him that when I did get married, it was going to be for keeps. I had no intention of ever putting my children through a divorce. His parents were still married, so he had no concept of what divorce was like. Fortunately, he "got" what I said. We've been married for 24 years and have three children. We love, respect and support each other through everything - the good, the bad (we lost a child when he was nearly 5 months old) and yes, even the ugly. I love him more today than ever, and he says he feels the same.
Tracy
Posted by Staff at 10:59 AM