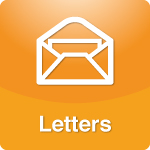 August 14, 2012A Door May Have Closed, But Another Opened...
Dear Dr Laura,
When I lost my job as an HR Manager in 2010, I applied for unemployment benefits for the first time in my life. At first I was ashamed, worried, angry (at the employer who let me go) and scared, but after the first couple of months I began to enjoy the new freedom. I bought a very used bike and started to check out local trails, both on the bike and walking with my dogs. I also renewed my friendship with my gym. I felt great and had a purpose - to get in shape. I admit I didn't job hunt as much as I probably should have but I found something soo much better: peace and contentment with the little things in life. I also discovered I could conquer challenges I never thought I could. Whether it was a climb up a steep hillside, crossing a slippery creek, or biking 20 miles just to see a beautiful view, I could do it.
I truly enjoyed that first year; then I decided I needed something more. Having no grandkids of my own (despite 4 adult children - grrrr - but there are no marriages, no babies, so it's actually a good thing), I decided to become a part-time babysitter for a family with 3 little boys. It's a good family and mom only works 2 swing shifts a week so I don't feel like they are letting someone else raise the kids, just giving the boys a third person's perspective. I tell them my job is to make sure they become good men and make three women happy.
When the benefits ran out I needed more cash to survive but wasn't willing to give up all my biking/hiking time, so I picked up another part time job cleaning for a young couple who has too many projects and the financial ability to hire help. There are no children involved so I am ok with it.
Both jobs are very close to home, satisfying in their own way and pay pretty darn well. Best thing is I still get to explore trails and my dogs are happy for the time I spend with them. I don't miss the corporate world and office politics. I am also in the best shape of my life and when I miss office "goodies in the lunch room" I simply bake some healthy muffins. Oh yea, after 55 years, I have finally had time to learn to cook!!
Love your show!
Leslie
Posted by Staff at 1:19 PM