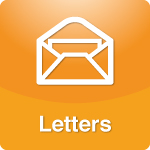 June 8, 2012How We've Kept 'Active' Through the Years
Dr Laura,
My "boyfriend" and I have been married for 31 years now. For the first 20 years, he was in the Navy and I always made his homecoming something very "special" in the bedroom so we could reconnect intimately. With 3 children this was delayed until the time was right, but we were always filled with anticipation for the magic moment we knew was coming, as I had spent the months of separation hinting at what would be in store later that first night. And there was always a theme.
In the 12 years since his retirement, we have had to find new ways/games to spice up the intimacy, but we don't find it hard to do when we put in the effort and we know how important it is to do so.
We did not have good examples. His parents divorced after 20 years of marriage and mine were married for 50+ years in a very cold, dispassionate marriage where they didn't even share a bedroom for the last 30 years!
Our two adult daughters have confided in me how "neat" it is their Dad and I still have an active sex life even at our age and stage of life. They are both married and say we are a good example for what they want in their marriages. We have had our share of times when we have allowed life to interfere with our intimacy, but it seems that is when I happen to turn on your show and you remind me to once again become my husband's girlfriend, cuddle up with him, touch him and reconnect once again.
Thanks, Dr Laura!

Ginny
Posted by Staff at 2:59 PM