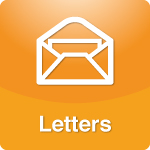 January 13, 2017My Dad Made My Day

I remember a particular moment in high school that still makes my heart melt. My dad was a hard worker. He would work 16-18 hours a day as a tower crane operator. At the time I was on the high school cheerleading team practicing for competition at 5-7am daily and cheering at basketball games every Friday night.

Because he worked so much, he rarely if ever saw me cheer. One day he went to work late and came in to watch practice. Just knowing how hard that was that was for him meant everything for me. He was going to miss a couple of hours of sleep JUST to see my practice. Most parents didn't even bother to come to games. My dad was interested in what I was doing and proud of my accomplishments. That meant more to me than anything.



Have your parents ever surprised you? How did you feel? Send us an email and share! Sign up for the FREE Dr. Laura Family and send an email here.
Posted by Staff at 10:58 AM