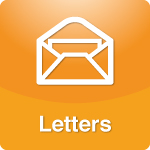 May 16, 2017Everyone Wins

I recently heard a call from a mother who wanted to tell the grandparents to buy fewer gifts for her children. I also did this about 6 years ago.

I asked the grandparents to please not buy any toys, but instead, to purchase them experiences. They loved the idea! They even let me know that they actually hated shopping for them anyway. So from that point forward, the grandparents will go together and buy a week of summer camp, or swimming lessons, or the theater.

It's wonderful and the grandparents usually come along for their experience gifts. The time and experiences are so precious. And I don't have to pick up a bunch of half broken plastic toys that my kids don't need or appreciate! Everyone wins.
Posted by Staff at 10:56 AM