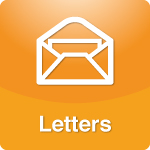 January 29, 2013All Work Is Honorable
Dr. Laura,
I think that young people are set up for making poor career choices when they are guided to think about their career as picking something that they will like to do, which most often correlates with "will I be making big bucks". Or worse yet, they take some type of evaluation that says what they would be good at doing and then they pursue that at great expense but forget to look at their employability after completing the major (meaning no jobs in that field). BIG waste of time, money and energy!
I think that they need to be guided to think, "What can I do that will give back to others/society?" And they need a practical evaluation of where the jobs are for the future so they know if they will be employed when they complete their degree.
Lastly, the skills jobs/tech jobs have been degraded and downplayed over the esteem given to college degrees. Well, I want someone skilled when my furnace cuts out or my plumbing backs up. I am deeply indebted to a good carpenter to help me. I am much appreciative of a skill ultrasound tech who is doing my scans. And lastly, I am much appreciative of a skilled housekeeper in the hospital who knows that she is the first line of defense against spreading MRSA or C. Diff., not to mention that I appreciate having my garbage dumped and my room tidied.
In sum, ALL WORK is HONORABLE and should be done with honor and respect to those we serve, no matter what. This is the lesson that should be taught to assist people in their career choices.
Thank you for the opportunity to offer my opinion.
Sincerely,
Rosalyn (ROSE)
Posted by Staff at 3:46 PM