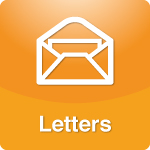 December 19, 2014Teacher Shadows Students and Is Amazed at What She Learns


This article is so wonderful. You keep telling us homeschooling our kids is best. This article is about a teacher who shadowed two high school students for two days. Her takeaways are about how difficult it is to be a student in public school.

I admire and find a kindred spirit in you.

Kristan


Teacher Spends Two Days as a Student and Is Shocked at What She Learns

I have made a terrible mistake.

I waited 14 years to do something that I should have done my first year of teaching: shadow a student for a day. It was so eye-opening that I wish I could go back to every class of students I ever had right now and change a minimum of ten things - the layout, the lesson plan, the checks for understanding. Most of it!

Read the rest of the article here.
Posted by Staff at 10:57 AM