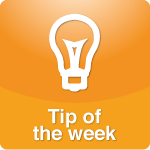 October 8, 2012Lunch Box Fruits and Veggies
By Cheryl Tallman
www.FreshBaby.com
It is never too late to encourage your child to make healthy food choices and build a foundation that will last a lifetime. Here are few suggestions for including fruits and vegetable in your child's lunch box:
Fruit Choices:
Whole Fruits: Some fruits turn brown quickly, so they are better whole than cut up. This includes apples, bananas and pears. Small bunches of grapes or a handful of blueberries are also good whole fruit choices.
Oranges may sound like a good whole fruit, but they are not. They take too much time to peel and are messy. It's best to peel the orange or cut it into wedges before it goes into the lunch box.
Dried fruits are perfect for the lunch box - A handful of dried apricots, raisins, pears, blueberries or cherries are sweet and neat to eat.
Cut up fruits that are great in a container include melon, watermelon, strawberries, peaches, plums, pineapple and mango. Don't forget a spoon or fork!
Beware of these store-bought items:
Fruit snacks in the shape of TV characters. These are not fruit, they are candy.
Dried fruits with lots of sugar added. Read the labels (typical culprits are dried pineapple, bananas and mango - they are often caked with extra sugar).
Veggie Choices:
Sticks: carrot, celery, sugar snap or snow peas all make great choices. They'll stay crunchy in the lunch box and are easy to eat.
Cherry or grape tomatoes with a small container of dip are fun.
Cucumber circles with a dipper of ranch dressing or tossed in Italian dressing are yummy!
Quick veggie salads can be made with leftover rice, couscous or pasta, and chopped veggies - carrots, green beans, broccoli, cauliflower, peas, or celery. Simply toss together with your child's favorite salad dressing.
Cheryl Tallman
is the co-founder of Fresh Baby, creator of the award-winning So Easy Baby Food Kit, and author of
So Easy Baby Food Basics: Homemade Baby Food in Less Than 30 Minutes Per Week
and
So Easy Toddler Food: Survival Tips and Simple Recipes for the Toddler Years.
Visit Cheryl online at
www.FreshBaby.com
for more delicious tips. Permission granted for use on DrLaura.com.
Posted by Staff at 7:00 AM