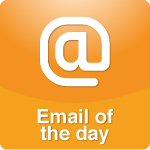 November 13, 2012The Hurt Doesn't Go Away, But It Does Get Better
I was listening to you when a lady came on who had just lost her husband of a few months. He passed away during the night. She said she was having a hard time with all the paperwork she had to do.
My husband passed away last Dec. 23 of a heart attack, after I had left for work. I want to say I had the privilege of marrying my best friend and we had 23 1/2 beautiful years together. Not a day goes by I do not miss him and everything we had. He had no will, and I was left to figure out what to do on my own. I am so thankful for the great friends my husband had since childhood who have helped me tremendously. I also have a good attorney and financial advisor who is very good. If I do not live like a super star, I will be financially set for the rest of my life and not have to work outside the home again, thanks to a life insurance policy and the income from the land rent for our farm.
I would like your listener to know the hurt NEVER goes away, but it does get better and a little easier to handle. She should also remember to laugh and find a good friend to laugh with. Good friends and my faith are what have helped me the most in the last 11 months since losing my best friend in the world. He was my entire reason for living, as I let him know the sun rose and set at his feet. Making him happy was the greatest joy in my life.
Rosie
Posted by Staff at 4:44 PM