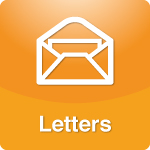 December 4, 2012I No Longer Need You
Dr. Laura,
I am your typical listener. I've listened to you for at least 15 years. You helped me to pick wisely. You helped me to treat kindly. You supported me daily in raising my children as a stay-at-home mom. Like so many of your listeners, I didn't have role models of practical, common sense derived from strength of character. I spent most of my early adulthood analyzing every situation/decision by asking, "What would Dr. Laura do?" Your radio program was instrumental in making me the woman I am today.
I was sorely disappointed when you left mainstream radio for SiriusXM though I understood why completely. I have recently gotten an iPad from my wonderful husband and he was thoughtful enough to download your shows for me and I have started listening again. I am beyond proud and amazed to let you know that I no longer require your voice in my head. I no longer need to ask myself, "What would Dr. Laura do?" Thanks to your years of free, invaluable advice and support I can listen to my own voice now and I instinctually know to "go do the right thing".
I listen to your show and ask the questions before you even get a chance. Now I can listen for entertainment, and Amens rather than, "What would Dr. Laura do?" I am truly eternally grateful and credit my wonderfully fulfilling life to years of hard work on myself at your direction. I pay you the greatest compliment in letting you know I no longer need you.
Signed,
Eternally grateful in Texas
P.S. I saw you at the Women's Expo in Austin a few years ago and I was too shy to go up to you and thank you in person. It's one of the few regrets I have in life. I wasn't quite there yet at that time. Now I would run up and hug you! Thank you, thank you, thank you!
Posted by Staff at 1:11 PM