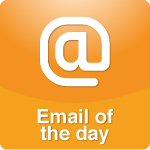 March 5, 2020How To Impress Yourself

Since I've been listening to you, I've heard many callers ask you how to boost their "self-esteem," only to have you tell them that they must impress themselves rather than try to "love themselves" when they know they could be doing more for themselves. I struggled with this so-called "low self-esteem" for years, and finally decided to listen to you instead! I don't know why I waited so long.


I decided to do something I knew would be difficult for me - run a 5K race. I started training four times a week. When I started, I could barely run half-a-mile continuously. After a few months, I was ready to race. I am now training for my fifth 5K and then an 8K in the future. Your words of wisdom and guidance have helped me more than you will ever know. You showed me how to impress myself, and therefore change my whole outlook about myself. I wish more people would take this advice and wouldn't wait as long as I did. I cannot thank you enough.


With the utmost gratitude,


Meghan
Posted by Staff at 2:01 AM