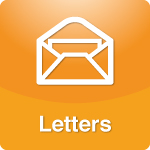 August 30, 2013I Have a Different View of You Now
When I was in the fifth grade, I found your radio program to be annoying and judgmental. However, my mother often got first dibs on the radio station when she picked me up from school and she listened to you regularly.
My husband of five years also found you to be alarming when he first heard your show. We were living in an area that did not carry your show on terrestrial radio, so one afternoon when we were driving through another town, I turned you on. My then-boyfriend listened through about two calls, looked over at me and said, "Dr. Laura is a b##ch!" It took a few more calls, but he then understood and appreciated you now.
My opinion has changed on you a little since the fifth grade. Now that I listen to you exclusively when I am in my car, I haven't a clue about new music and I couldn't be happier. I also take you in for grocery shopping, which has changed my view on that errand from disaster to agreeable. I'm hoping that a consistent daily dose during my work commute will keep my morals in check.
In short, I owe a debt of gratitude to both you and my mom. My mother has taught me how to be the perfect stay-at-home mommy. I have been mothering my dogs to prepare myself for this wondrous task. But you, Dr. Laura, have taught me how to be the perfect wife. Thank you for helping to make the last five years of my life the best yet. I am my husband's girlfriend or his lady, as he calls me and I am practicing for the real thing as my dogs' mom. Keep doing what you do.
Emily
Posted by Staff at 3:02 PM