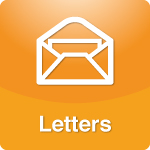 May 8, 2014Just Be There for Her
Regarding your video this week, "On Mother's Day, Be There for Her" may I add "Especially When She's in Her 80s".
I learned something from a mother/grandmother and soon-to-be great-grandmother this week. I volunteer with her for the homeless and she was sharing her Mother's Day plans. She was so excited she was going to get what she asked for. She asked her children and grandchildren to please help her with much needed chores at her house: gardening, spring cleaning, organization and more. They all said "YES!" She is so happy they'll all be there together in her home.
Thank you for giving all us "moms" and "moms-to-be" a much needed daily reality jolt. You are incredible. Happy Mothers Day to you, Dr. Laura!
Much gratitude and love being sent your way ALWAYS...
Angela
Posted by Staff at 10:57 AM