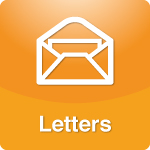 August 2, 2016Dear Mom

I'm a 25 year listener. Thank you for your guidance.

Below is an article that I had to share, written by a professional athlete to his mom. She had just passed away from cancer. This young man had quite the difficult life. His dad was abusive. His mother left his father with nothing, worked two jobs, home schooled, and brought him up the right way! He's now married and has a family.

This is their story, from his perspective about how she shaped his life to be the man he is today. It's a short read, but very powerful.

Please click here to read: "Dear Mom"

Thanks again for all you do. Cheers!

Greg

Coon




Do you have a story to share? Share it with us, by signing up for the FREE Dr. Laura Family and send an email here.
Posted by Staff at 10:57 AM