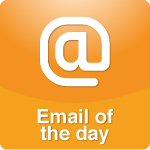 February 6, 2019My Most Important Job
I was a school social worker prior to giving birth to our first son, and at the time, my husband and I planned for me to return to work and place our son in daycare. Then one night while holding my newborn, I became overwhelmed with sadness and anxiety at the thought of our precious son being placed in the care of complete strangers. My husband said we'd figure it out, and we did.
I worked part-time in the evenings. I sacrificed my credentials and experience and provided consistency, attention, and friendship to other families in the same boat. We had two more children and I stayed home with them while working part-time when they were old enough to be in school. As my children grew up, it was obvious that my boys had special needs. I needed to be available and present in all areas of their lives.
Seventeen years later, after my husband passed away, I went back full-time as a school social worker, and my calendar matches those of my children. I have great hours and my credentials have been reinstated. When asked today where I previously worked, I proudly state that I returned to work after being home for seventeen years raising my children. It has been the greatest and most important job I've ever had, and my children have benefited in ways I may never know. Thank you for promoting and supporting stay-at-home moms with passion!
Lydia
Remember, all of you can send me "
letters
" too - by email! Just sign into (or sign up for) the Dr. Laura Family - it's free - and tell us of your experiences.
Posted by Staff at 10:59 AM