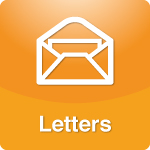 March 12, 2019Support and Wisdom

Dear Dr. Laura,
You changed my life. Seventeen years ago you were the voice of sanity in a sea of naysayers (even my own sister!) when I wanted to leave my job and stay home with my infant son. I did it anyway and listened to you every afternoon just to get the affirmation from someone that I was doing the right thing. We were so broke we couldn't afford a thing beyond diapers and formula, but we did it and I don't regret a moment of it!
You were the voice of reason who helped me keep my marriage together when we lost track of our shared goals. Our kids were still young and my husband traveled a lot and we both were miserable! Your book "Proper Care and Feeing of Husbands" showed me the way to keep our family together and we are now happier than ever before. Married 23 years with two teenagers, we are doing great since Dad is home every night because we moved to another state so we could have family dinners and telling conversations every night!
Thank you Dr. Laura for sharing your wisdom. My life is better for it!
J.
Posted by Staff at 10:58 AM