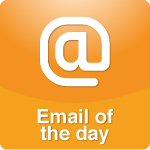 November 16, 2017Another Dance with My Mom
Dr. Laura:
Thank you for doing a guest deejay stint recently on the SiriusXM "50s on 5" Channel. I was listening and dancing to the entire broadcast, which brought me back to my childhood.
My Mom had an enormous record collection (mostly of 45s). She would play these records all the time, and she, my brother and I would dance and have a blast. She taught us all the dances of that time. If I didn't know better, I would swear she chose your playlist. My Mom died of heart disease, when I was 13. I am now 50 years old, so this music takes me back to a happier time.
My mother was a stay-at-home mom who put her children before herself, and taught me to do the same. She loved music and shared that love with her children. After her death, whenever I missed her, I would play her records and dance again with her in my mind. So thank you, Dr. Laura, for letting me dance with my Mommy again.
Much love and respect,
Mary Anne
Posted by Staff at 10:59 AM