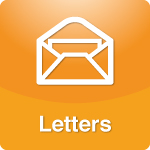 January 24, 2017The Wisdom of a Grandmother

Dear Dr. Laura,

My Grandmother once told me a story about how to tell a City girl from a Country girl. You wait till the wind is blowing, she said. A "Country" girl will hold down her skirt. A "City" girl will hold down her hair.

I believe she was illustrating the difference in values among women. And giving me a simple way to discern between the two. I'm so grateful to my Mom for giving this story.



Has your parent ever given you a story or joke that helped you as an adult? Send an email! Sign up for the FREE Dr. Laura Family and send an email here.
Posted by Staff at 10:57 AM