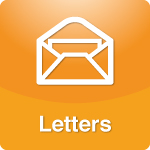 February 7, 2013Working with My Brothers to Aid our Mother
Hi Dr. Laura.
I have two brothers. One lives in Portland, the other in San Diego. I live in CA between them. My mother developed dementia and memory problems, and since I'm the only one in the same town, it was up to me to care for her. However, I included my brothers in all decisions and we worked together to get the best health care and living conditions she could afford.
At times, my brothers were in some denial as to the severity, but when they came to visit, they would see I was not exaggerating; apologized and offered more help. I can honestly say that once we were all on the same train, there was no strife or arguing.
She lasted 10 long years and we were united in her care. And I'll add that none of us expected to inherit anything from her; we simply wanted her to have the best care possible. Losing a parent to dementia is horrible. But at least my brothers and I remained united and friendly through it all.
Anne
Posted by Staff at 9:51 AM