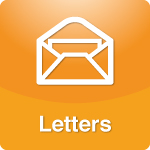 May 17, 2013A Teacher Who Made a Difference
Mrs. Schneider, gave a scared 3rd grader at a new school (me) a tiny bit of confidence and a new best friend. When I arrived at the new school I was put in a classroom with a mean teacher. The first thing she did was give us an assignment to write something. I didn't quite understand her instructions and had a "brain block". Then she gave us math problems that I had never seen before. She didn't explain how to do them, just stuck them in front of us. I was terrified I would do something wrong and she would yell (she yelled a lot).
I guess the classrooms were overcrowded. A couple days later some of our names were called and we were sent to a new class with an angel teacher; Mrs. Schneider. Mrs. Schneider was a thin, grey-haired woman with a kind face and a gravely voice. She was kind and firm and I grew to love her. If the class was a bit unruly she would point at us and say, "I'm going to lower the boom on you". We marveled at the way that thin, wrinkly skin of what I now know as a 'flying triceps' would flap back and forth as she waved her pointed finger.
Within that first week, Mrs. Schneider recognized I needed something more than the 3 R's. She pulled me aside one morning while everyone was working on an assignment. I thought I had done something wrong. She said,"Denise, I wonder if you would help me." My mind went crazy, what could I ever do to help this very capable woman? She said, "My granddaughter is going to come and be part of this class. She won't know anyone here. Would you be her special friend?" "Of course!" was my answer. Cheryl came the next day to school and Mrs. Schneider put her desk next to mine. I felt so important (something I had never felt before). I showed Cheryl everything at school. Now I had a friend in this new school.
When we got older and went on to junior high, Mrs. Schneider moved to that school and taught English and speech. I had the privilege of being in her classroom again. She will remain in my heart forever as my favorite teacher and I love her.
Denise
Posted by Staff at 11:52 AM