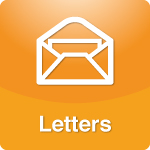 September 4, 2012Chivalry Isn't Dead Everywhere
My daughter brought up chivalry recently. She said chivalry is not dead within our church (Mormon). She is in Philadelphia at Moore College of Art and Design. She has been on dates with church members and non-members and she far prefers the LDS boys. When they help her with things like IKEA trips, they won't let her carry anything. She is a very strong girl, but she really appreciates the thought and kindness.
Many people think women in the church are lesser because so many of us stay home with kids, but the opposite is true. When I was home full-time, my husband told me his job only had meaning insofar as he could support us because what I was doing was far more important. I grew up in a very liberal area with a feminista mother and I can tell you I would take my conservative religious husband over the liberal ones any day. He is a true saint. I married a man who is a far better person than I am and I have spent the last 24 years trying to take such good care of him that he won't figure it out.
Liz
Posted by Staff at 1:56 PM