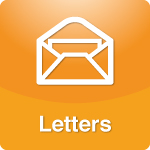 June 24, 2019Dating My Husband


When our 3 children were younger my husband and I agreed to start dating. Once a month we would go on a date. The even months, I would plan the date and arrange for a babysitter. The odd months, he would do the same. The rules were we could not go to the movies or on a double date. The date had to be in an atmosphere where we could communicate with each other. The date didn't always include spending money sometimes, we would just take a hike in the woods. I remember one month I was getting a little antsy. I didn't think he was going to pull through with his obligation. It was the 31st of the month. When I got home that evening he had dinner on the table and of course the children were there. He cleaned up dinner and someone came to stay with the children. We went to a nearby restaurant for dessert and coffee.

Our children are all married. I'm thankful after 33 years I still like my husband and enjoy spending time with just him. He still does an excellent job of planning dates. Our agreement way back then has strengthened our marriage. We share this idea with many young couples and offered to make ourselves available to watch their little ones so they too can spend time alone together.




Posted by Staff at 10:58 AM