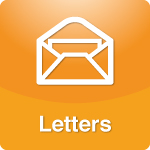 February 19, 2016Keeping My Nose Out Of It
I am my sons mother. When he first got married, I told them I do not want to know about any of their disagreements. Do not seek my opinion.
My son, in his wisdom, told me if I have a disagreement with his wife to tell him and he will talk to her. She talks to him about a disagreement she may have with me. He knows and understands why we might think the way we do. He does not have the same emotion. We do not hold grudges.
They have now been married 16 for years and I think he has a great wife! Thanks so much for all you do. Just wanted to share.
Have a great day,
Cici

Have you ever had to give out tough love? Tell us how you did it, by signing up for the FREE Dr. Laura Family and send an email here.
Posted by Staff at 10:58 AM