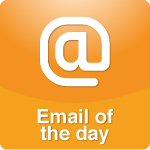 July 15, 2019Life Was No Longer About Me
When I got married 25 years ago, I had a life plan that I'd be a career woman like my mother and her mother and my mother-in-law and then I'd also be a mom. At that time, brand-name clothes were symbols of status, and if both parents worked full-time, you could have more. Then at the age of 29, we had a baby girl. I remember looking down at her, getting all choked up and thinking "
.
" In that moment, I realized that life was no longer about me, but this tiny human being is depending on me to be her mom about her. Her needs would come before my own, while I would learn to serve and take the back seat. I knew that raising my daughter had to be a top priority, even though I heard disparaging remarks from my friends.
I got confirmation of this when my daughter was two. I happened upon your radio broadcast. I hadn't heard you on the air before, and you were explaining your stance on parenting. When I heard you say, "
I am my kid's mom
," I realized that is wasn't just a few of us making parenting a priority. You were there proclaiming the truth to the masses - that parenting takes sacrifice, and sacrifice is hard work, and the hard work of parenting is priceless. My daughter is grown now, and I have no regrets and a treasure trove of precious parenting memories. Thank you for being that voice of clarity that I so needed to hear at the time.
Rebecca
Remember, all of you can send me "letters" too - by email! Just sign into (or sign up for) the Dr. Laura Family - it's free - and tell us of your experiences.
Posted by Staff at 10:59 AM