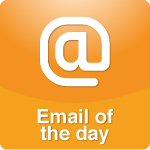 May 19, 2020Thank You For Being My Mentor

In the 1990s, I was in my mid-30s with three kids. I was self-absorbed with a "me first" mentality and heading for a divorce. That's when I first heard your program, and thanks to you and your callers, I began to look at my life and my family in a completely different light. I realized the damage I could cause my children because I was putting myself before my wife and kids. When I heard you talk about what a real man does in his daily life for his family, I owned up to the fact that I was being an immature, self-entitled ass.

Now that it's almost 30 years later, I'm proud to say that I've been my wife's boyfriend and my kids' dad since that "awakening." Our kids have grown into successful, well-adjusted adults who have made responsible decisions in their lives and relationships. I also want to thank all the people who have called into you over they years, because their interactions with you taught me much as my life progressed into new phases. Now that my wife and I are empty-nesters, I play the bass guitar in an "old man" jam band and my wife and I have rekindled the things we enjoyed doing together in the years before we had children. Because I listened to you about the actions of a real man, I've lived a wonderful, no-nonsense life, and I have great relationships, I adjust well to inevitable life changes, and I proudly sit back and marvel at the young adults we've raised. Thank you for being my mentor!


Mike
Posted by Staff at 2:01 AM