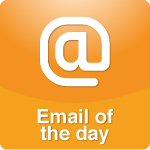 February 28, 2019I Made It Happen! You Can Too
Staying home with my kids was a priority for me. When my second child was born shortly after my first, I knew I didn't want to work anymore. My husband and I grew up on Long Island in New York, and all of our friends and family were there. However, the cost of living was very high and we knew we couldn't afford to live there on one salary.
So my husband found a new job in a small town in Virginia, we sold our house and moved away from everyone we knew. I joined a mother's group, made friends quickly and easily, and was very happy being a mother to my kids. I got pregnant again, and shortly before our third child was born, my husband lost his job. He found another one, but it was in Alabama. Once again, we gave up what was familiar and moved, so I could be home to raise my kids. Our newest child was born in Alabama, and we lived there for five years.
Today, we're back up north, my kids are grown, and looking back, I have no regrets about the sacrifices we made in order for me to be a stay-at-home mom. For your listeners, let me say that there is ALWAYS a way - you just have to be willing to make it happen!
Morwenna
Remember, all of you can send me "
letters
" too - by email! Just sign into (or sign up for) the Dr. Laura Family - it's free - and tell us of your experiences.
Posted by Staff at 10:59 AM