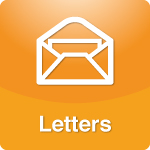 October 24, 2018A No Nonsense Woman

I was raised by a no nonsense woman. Life was simple for my mom. If you told the truth and stood up for what was right, all would go well for you. Many times as a child, I would tell my mom about an incidence. She would give me her best advice, to which I would reply "They will be mad." She would reply "They will just have to get glad." Hard words to swallow for a kid, but that was my mom, very straight forward.
Years past and I grew and had children of my own. I had 3 daughters. I raised my kids with the same approach to life. Tell the truth and be honest and all will be ok.
My mother died when my girls were small. I missed her no nonsense advice. There was no one in my life who could tell it like it was like my mom. Then one day shortly after we moved to L.A. in the very early '80s, I was searching for a radio station and there she was: My Mom on the radio. Her name was different and her voice not the same, but the comments and the same no nonsense approach to life. This lady's name was Dr. Laura…. It was pure joy on my part and I have been a loyal listener ever since. I would listen to Dr. Laura when I picked up the girls from school everyday. Yes I was a stay at home mom. I felt this was my number 1 job. The girls are grown now, but when one of them has a unique problem the other says "That sounds like a Dr. Laura call for sure." We all say, "Yes it does. What would Dr. Laura say for advice?"
I have learned so much from you. You has taught us about things like putting children first above all else, staying home with your children has great value, how to stand up to abortion, how the sexualization of young children is evil, how divorce HURTS kids most of all, how to treat our spouses and to pick well and treat kindly. Most of all you have inspired me to carry your thoughts out into my world and to the people I come in contact with; to go in to our community, help kids and talk the truth about the worlds around us. My parents are my true heroes in life, but next to them is you. You have carried on for years with sometimes not much more than criticism and yet you just keep going and going and going.
Thank you soooo much for staying on the air and tell people what they need to hear and not what they want to hear. You are loved by millions of listeners; they can't all be wrong. I am sure there are people who you have truly helped save their lives. I just wanted to tell you how you help us not so messed up people, who find it hard to rise to the top anymore, to do just that: Rise to the top and love the view. Thanks for all you do for all our mental health in a very crazy world.

J.
Posted by Staff at 10:58 AM