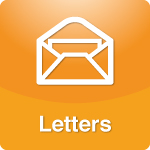 February 20, 2013What Kind of Dog I'd Be
I am not trying to butter you up, Dr. Laura, honestly, but if were to be a dog, I would choose to be a Rhodesian Ridgeback. These dogs are smart, good protectors, excellent in a family environment, and just plain adorable. A Ridgeback, like me, also has stamina, a stout heart, and a short, no fuss hairdo that almost always looks good. They have a silly sense of humor and incredibly melting deep eyes, and a lean muscular build, yet they do not require a lot of exercise to stay in shape.
My parents raised Ridgebacks when I was growing up and I could tell you so many stories showcasing their loyalty, their sixth sense about a person's character, as well as their incredible patience and gentleness with children, even tiny babies. Yup - it's a Ridgeback for me, paws down.
Loesja
Posted by Staff at 10:20 AM