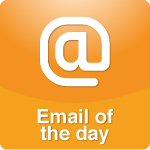 March 13, 2012Favorite Thing to Do in the World
Dr Laura,
I have listened to your show for a long time and appreciate your perspective on life.
I wanted to relay to you something that happened last weekend.
Most Sundays I take a morning Jacuzzi with our 3 year old son and 6 year old daughter. We have snacks while playing children's games like "I Spy" and the "Guessing Game".
Last Sunday the game de jour was the Guessing Game and my daughter started with the question "What do you think is my favorite thing to do in the world?"
Characteristically as a male adult I began to rattle off those activities I thought a child would most enjoy. My guesses went on and on....the daddy daughter dance, working in the garden or cooking together, making smores, riding the tractor, going to the dollar store, painting projects in the garage, the vacations we take, hiking in the woods, making our bonfires or playing soccer (which I coach). None of these were the correct answer.
Finally exhausted, I gave up and asked her what was her favorite thing in the world? She replied "spending time with my family". She went on to say "I don't care about the vacations or where we go or what we do. I just like to be with my family." I am not an overly emotional guy, but nearly choked up in tears. Sometimes as an adult I attach significance to activities and often spending money. In then end, my daughter did not care about what we do or how much it cost - but instead just being together.
Thanks for all of your wisdom and insight.
Jim
Posted by Staff at 5:51 PM