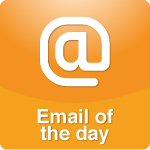 March 22, 2016Having You 'In My Ears'
Dear Dr. Laura:
I'm about to run my second marathon, On all my training runs, I listen to your podcast. Today I ran my longest run (20 miles) in preparation and I listened to you straight for close to three hours. I'm even planning to have you "in my ears" when I run the actual marathon!
It's inspiring to hear some of the callers' stories. I can relate to them at times, but at other times I laugh out loud when I hear how silly some people can be. But I always appreciate your straightforward comments.
I feel like I'm not only training my body to endure this marathon, but I'm also training my mind with wisdom and sound advice. Keep inspiring us all to do what's right!
And, of course, thank you for accompanying me during my hours and hours of running.
Kim
Posted by Staff at 10:59 AM